Appartment.


The bed and breakfast is an on itself-standing house with only one floor. The house has all the facilities like central heating. It has its own entrance and an own terrace, with all the privacy that you need.

We are serving a complete breakfast every morning, inclusive eggs
from the chickens that you can see in our garden. In the summer there are some fruits out of our garden included in the breakfast.

The house has two bedrooms. One twopersonsbedroom with a
big twopersonsbed and one twopersonsbedroom with a battery bed.
The livingroom has a sleepingcouch. So principally there is room for six persons.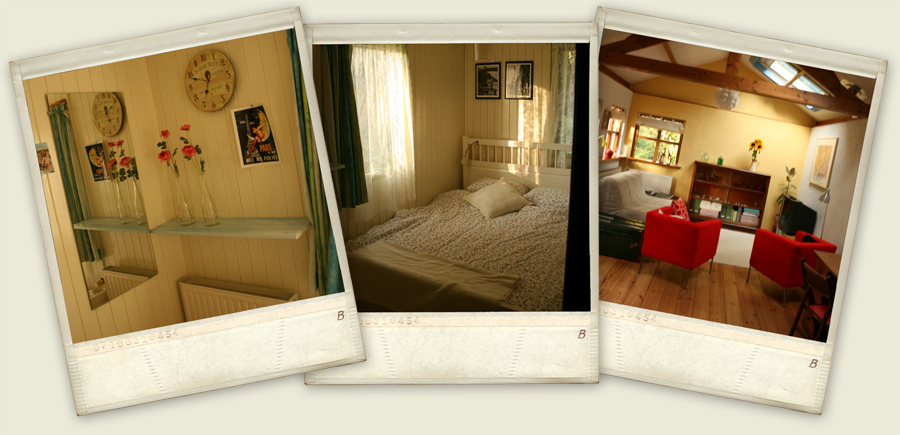 The Bed and Breakfast has its own bathroom. This bathroom includes a shower, washtable and a toilet. The B&B has also its own kitchen, with a dishwasher, a fridge and a cooker. All the stuf that you need to cook are presented. In the kitchen is a eating table and a closet with specifications, boards and glasses.

De woonkamer hebben we huiselijk ingericht. Deze is onder andere voorzien van een tweepersoonsslaapbank, zodat de woonkamer 's avonds omgetoverd kan worden tot een heuse slaapkamer. We have tried to make the living room as comfortable as possible. The living room has a twopersons
sleeping couch so you can turn the living room into a sleeping room if you want. There are some
seats in the room, a televion with cable-tv and a dvd-player, so you can watch a movie.
To make it possible to study, we put a desk in the bed and breakfast. There is an internet
connection for your laptop.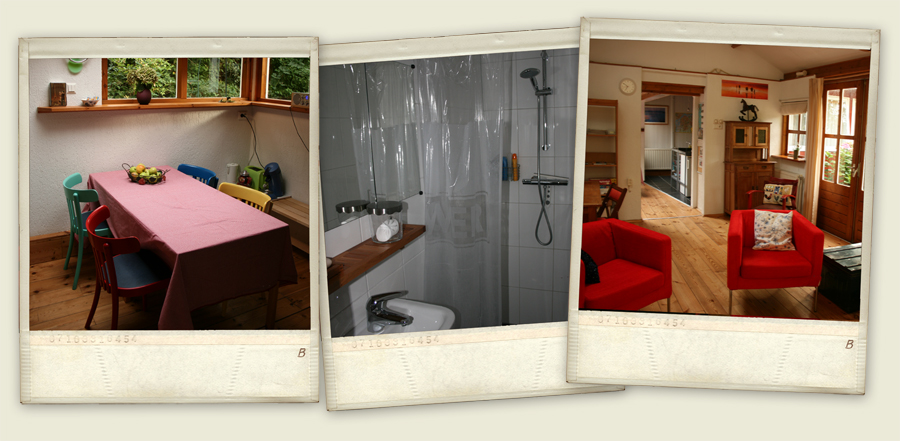 It is not allowed to smoke in the bed and breakfast. If you would like to smoke, you can sit on the private terrace.
The whole area is free-parking. You can also park your car on our place in front of our house. There are lots of activities
for children. There are some board-games, there is enough room to play in the garden. You can watch our animals, like chickens and sheeps. There is also a hugh playground on a five minutes walk from the bed and breakfast.